Protection suit Surgical gown folding packing machine
Product Detail
Product Tags
Protection suit Surgical gown folding packing machine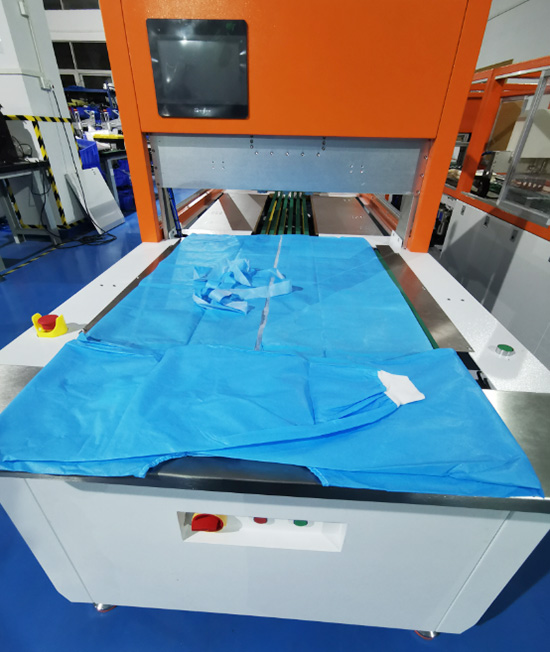 Applicable clothing: protective clothing, dust-free clothing, operating clothing (length should be within the parameters of the machine) and similar clothing.
Applicable plastic bag: PP, PE, OPP self-adhesive envelope plastic bag.
Our company used to specialize in the production of garment folding machines, and sold to hundreds of customers overseas.However, due to the epidemic, the Chinese government began to require us to produce mask machines in February 2019. Therefore, in the past year, our main business has been transformed into mask machines, but for garment folding machines, our company is very professional.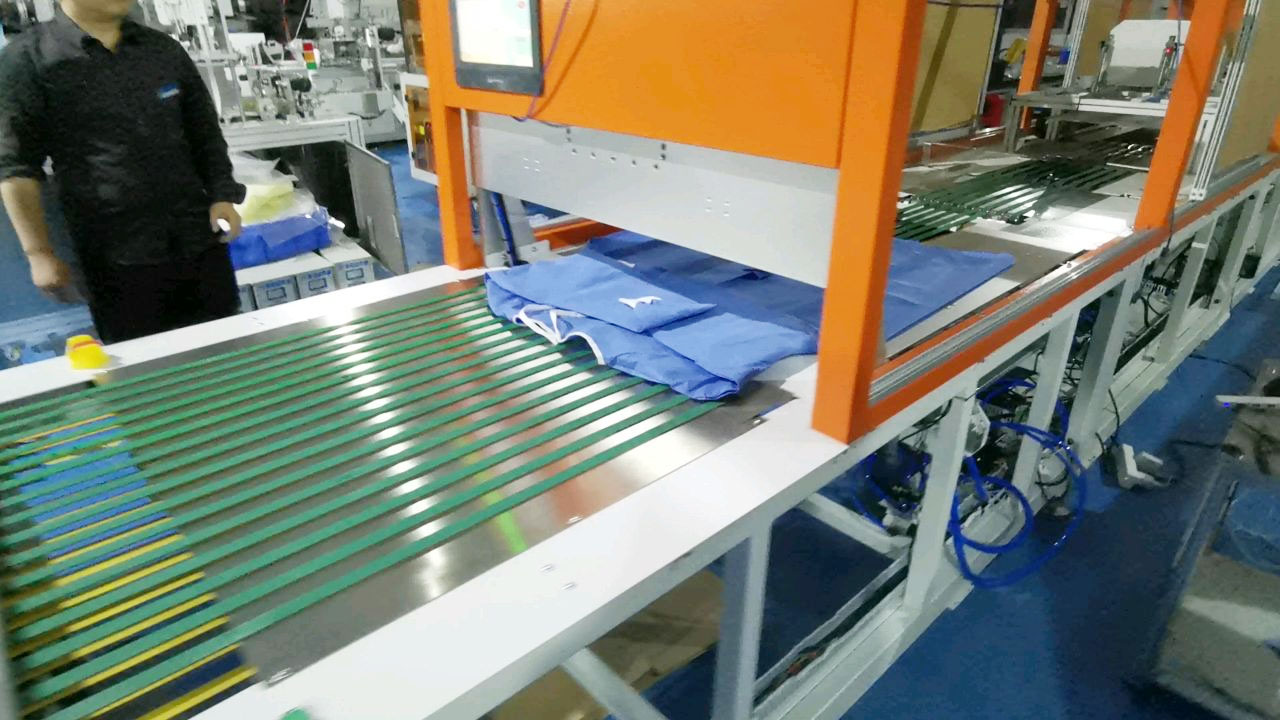 ①. This series of equipment is composed of the basic model FC-N332A, which can be used to fold garments left and right once, fold longitudinal one or two times, automatically feed plastic bags and fill bags automatically.
②. The functional components can be added as follows: automatic hot sealing components, automatic glue tearing sealing components, automatic stacking components.The components can be combined according to the use requirements.
③. Each part of the equipment is designed according to the speed requirement of 600PCS /H. Any combination can achieve this speed in the overall operation.
④. The input interface of the device is a touch screen input interface, which can store up to 99 kinds of clothing folding, bagging, sealing and stacking operation parameters for easy selection.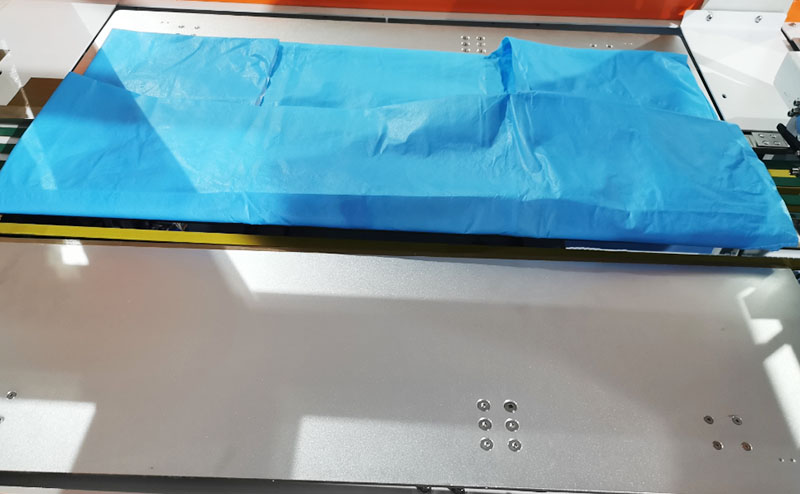 Equipment Characteristics
① Our machines are designed in sections, which can be individually packaged in sections, saving transportation costs. Can be shipped by air.
② The sliding door can be opened by moving left and right. The door is light and handy, and the structure is stable, durable and simple, and more customers choose.
③ Our control system is very user-friendly, and can save the technical parameters of various sizes of clothing on the touch screen, and switch products only need to select on the touch screen.more than 99 datas.
In addition, we can set the stroke of each mechanical action on the touch screen. The adjustment is very convenient.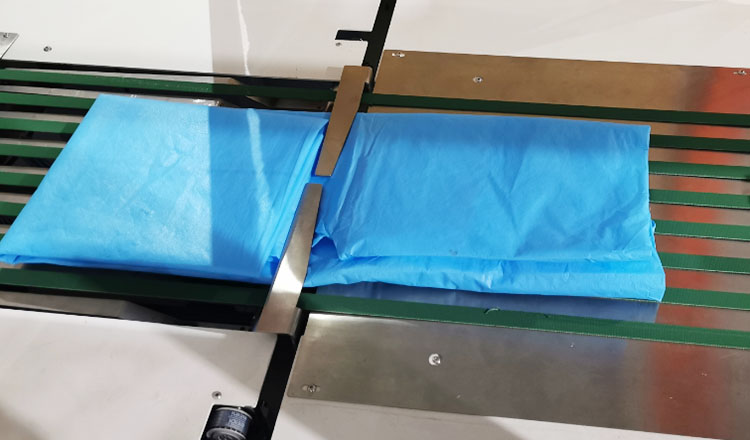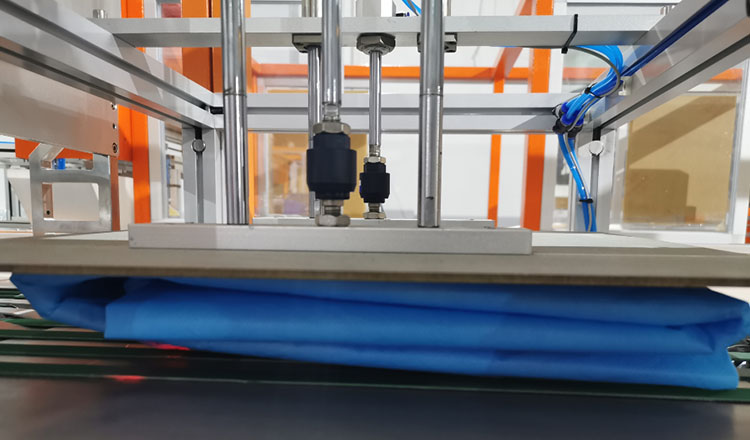 Nurse's clothing, operating gowns, dust - proof clothing, protective clothing, electrostatic clothing, etc.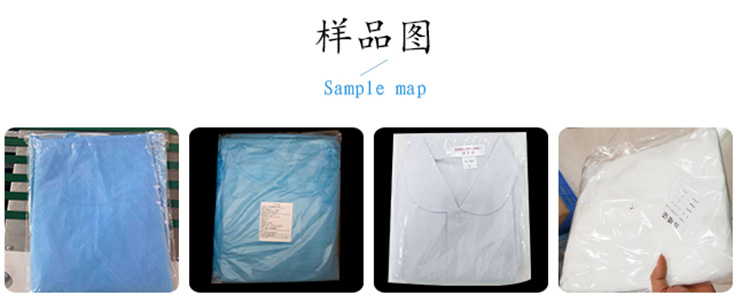 Surgical gown  folding, bagging, hot cut sealing machine

Type

FC-N332A, Machine color can be customized

Clothing type

Isolation gowns, disposable surgical gowns, surgical gowns, protective clothing


Speed

About 300~400  pieces / hour

Applicable bag

Mail sack

Clothing  width

Before folding : about700-750mm




After  folding :200~300mm

Clothing  length

Before folding 1200~1300mm




After  folding :300~400mm

Bag size range

L*W: 280*200mm  ~450*420mm

Machine size and weight

8200mm*W960mm*H1500mm; 500Kg




Can be unpacked in several sections

Power

AC 220V; 50/60HZ, 0.2Kw

Air pressure

0.5~0.7Mpa

work process: 




Put clothes manually-> automatic folding-> automatic bagging->automatic heating and cutting.

1. You can directly enter the size of the folded clothing and intelligently adjust the width and length of the folded.




2. You can choose different folding methods to meet different requirements.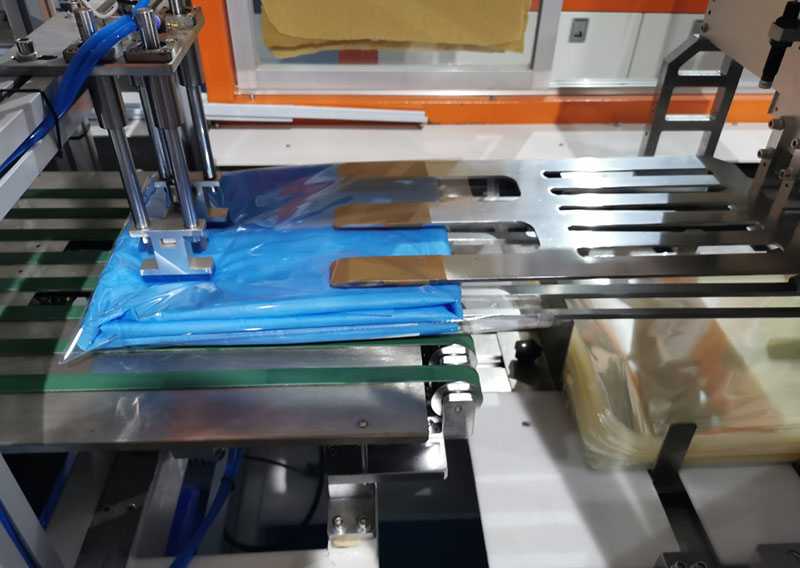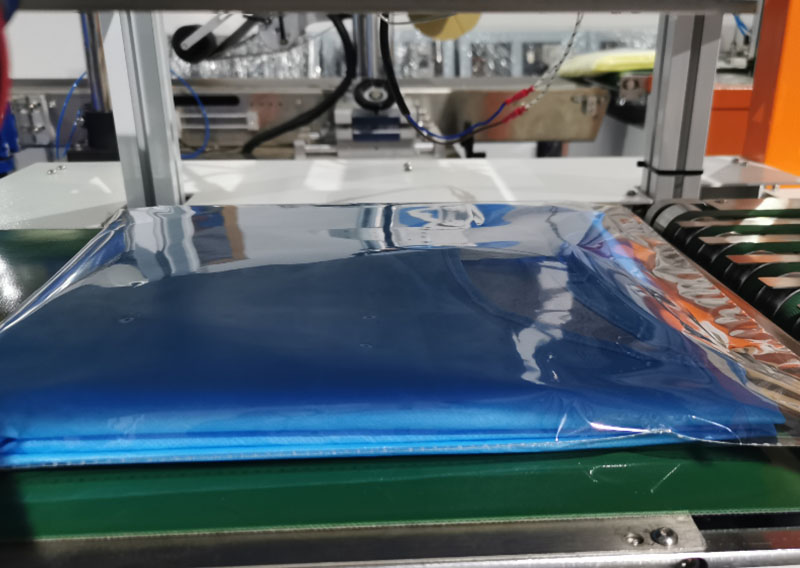 Working method: The two plates are staggered to create a gap. The clothes are folded first, and then pressed down. Prevent the clothes from slipping or rebounding, suitable for surgical gowns of various materials.
Use aluminum alloy sandblasting material to prevent wire drawing and avoid scratching the surgical gown.And beautiful and durable.
Working mode: The program can set the distance of front and back folding, and the number of times of folding.
The surgical gown is longer, and it is folded back and forth twice.
After the first fold, it automatically moves, and then the second fold.
The first exhaust and sorting device before bagging can preliminarily discharge the gas and make the bagging of clothes more smoothly.
The aluminum profile frame is used to support the cylinder, which is firm and durable.
---
---
Write your message here and send it to us