UBL Glue type cartoning machine
Product Detail
Product Tags
UBL Factory Glue Type Cartoning Machine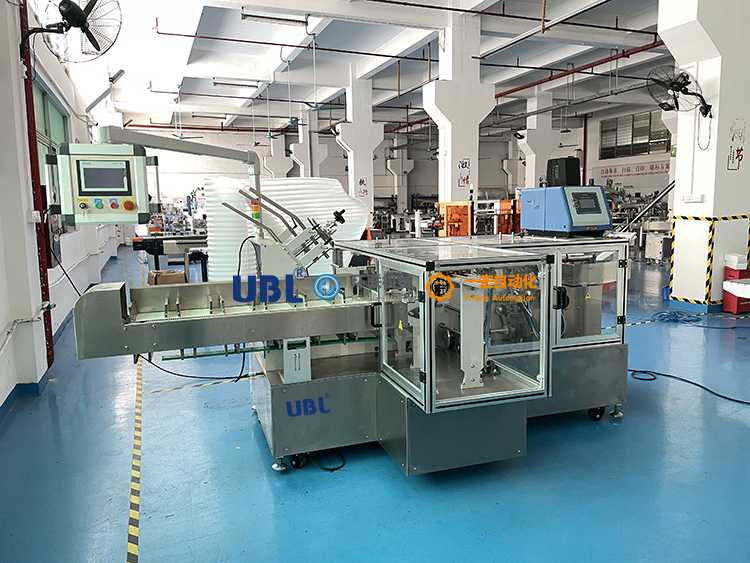 UBL/Huanlian Group's automatic medium-sized glue spray cartoning machine integrates opening, packing, folding and sealing into one, with compact and reasonable design, simple operation and convenient maintenance. Adopt PLC programmable control system and various parameters of man-machine interface. Within the specified range of the same device, it can be quickly adjusted through the dial scale to achieve multi-specification use. The transmission and friction parts wear less later, reducing the replacement of parts. Optional hot-melt glue machine, using hot-melt glue spray glue to seal the box.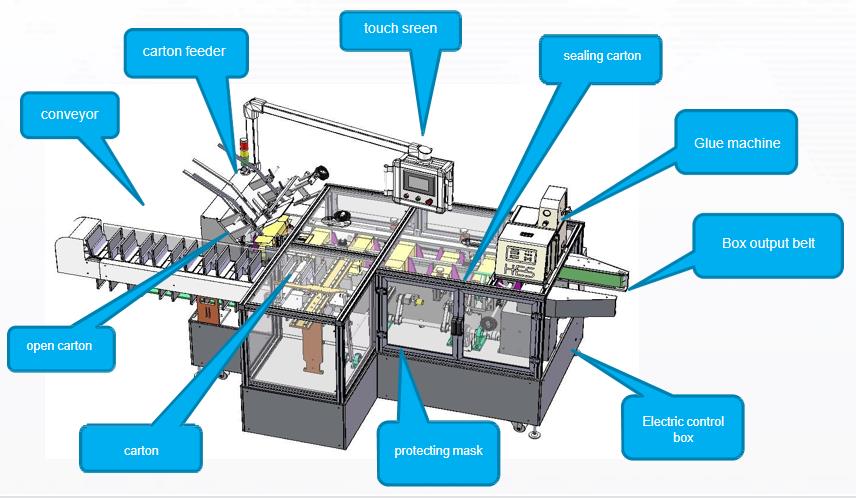 Middle sizeglue type cartoning machine
 Model
HL-C-001
 Machine name
Middle size glue type cartoning machine
 power
220V 50Hz machine1.1Kw,Glue machine 3.5kw
 speed
30-60 boxes /min
 box size range
L:250-120 XW:170-50XH:125-40 mmWhen the height and  width of the box are the same, opening the box is risky
 carton feeder height
500mm
 carton  thickness
350-400 g of white cardboard, the carton indentation is not less than 0.4mm
With pre-folding effect
 Air pressure
≥0.6mpa
 machine weight
about 1200KG
 machine size
L*W*H:3500X1780X1790mm
Function introduction of cartoning machine:
This equipment can add functions such as automatic feeding/automatic lowering/manuals/printing serial number/rejection. It can be used alone or with other equipment, such as material sorting machine/manipulator/three-dimensional packaging machine/pillow packaging machine/vertical bag packaging machine/assembly machine/automatic filling machine/labeling machine/printing machine, etc. The mechanical equipment is connected to realize linkage use.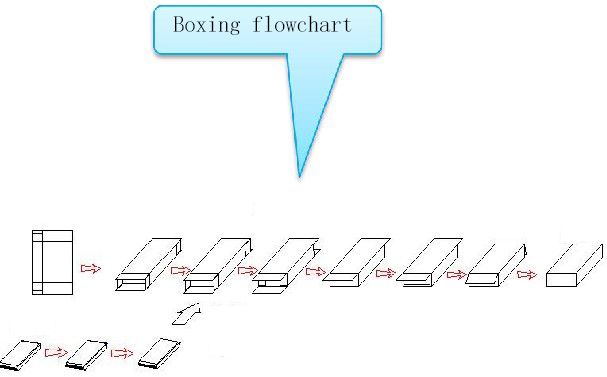 ---
Previous:
UBL Tongue cartoning machine
---
Write your message here and send it to us
Related products
UBL Factory Automatic Cartoning Machine Applied range: 1.It is mainly suitable for paper boxes made of corrugated paper, white board paper, gray cardboard and other packaging materials. 2.It is widely used in carton packaging in different industries such as digital products, cosmetics, knitwear, food, toys, fruits, daily necessities, and medicines. Produc...